Top 8 Magento 2 Extension To Aid Your Marketing Efforts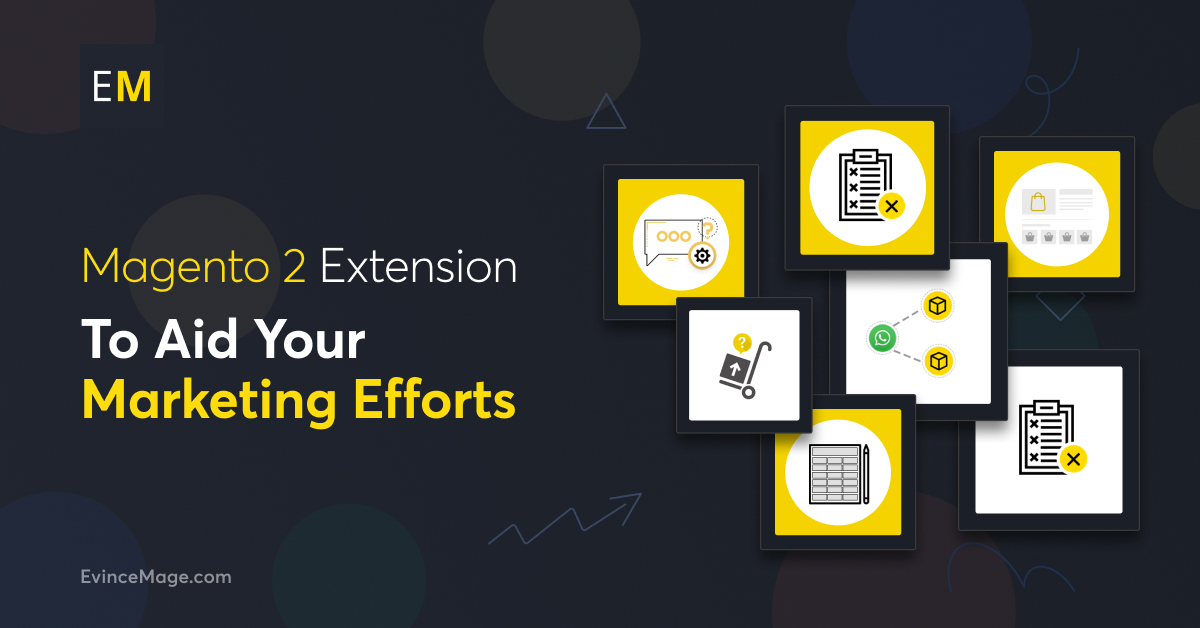 Magento eCommerce website development has transformed in recent years. Thanks to all the developers that developed extensions, we've observed significant advances in the functions that may do inside Magento. These extensions offer website modifications that let company owners customize it to meet various marketing requirements.
At the moment, extensions can help with e-commerce marketing business processes like product management, payment options, online ordering, and checkout processes, among others.
Choosing the best ones that meet your requirements, on the other hand, takes time. That's why we're here to assist you! We will explain the top eight Magento marketing extensions.
Extensions That Can Aid Your Marketing Efforts
1. Auto-Related Product Magento 2 Extension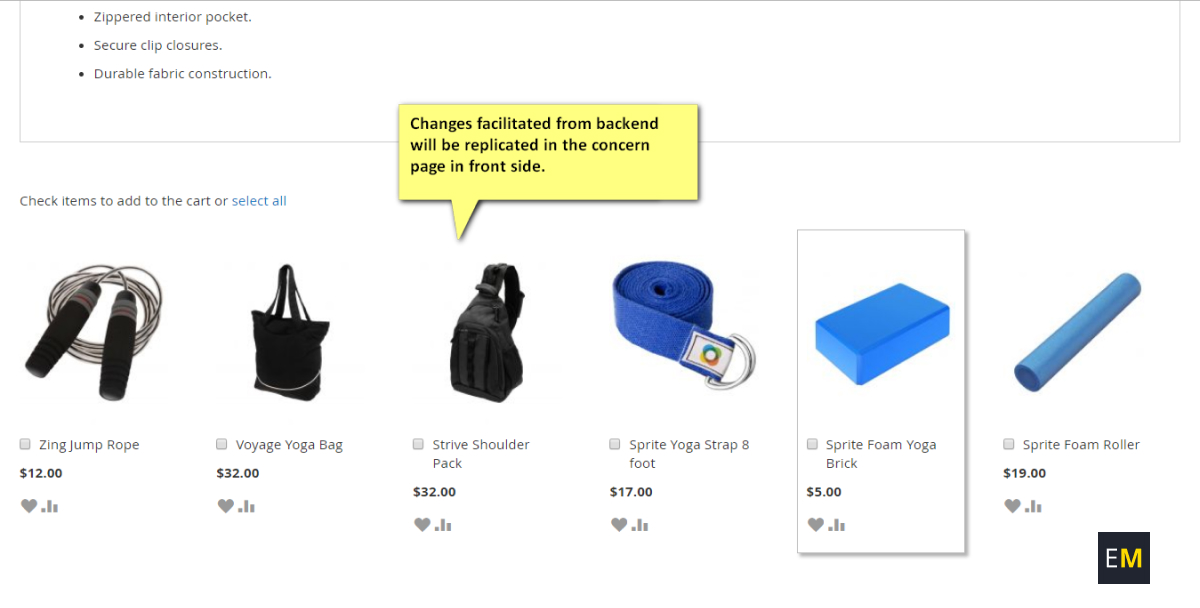 With the assistance of attribute conditions and condition combinations, the Automatic Related Products extension for the Magento 2 allows for easy and precise related product management. Using the rules of the Magento 2 extension for marketing, store administrators can specify which product pages should have related products added and what criteria to use to assemble the related products.
This eCommerce marketing extension provides a set of criteria for selecting target product pages and related products. Multiple condition combinations can be created using different principles for different product groups. If several conflicting rules exist for the same product, each condition combination may give a priority.
2. Advanced Rating Reviews Magento 2 Extension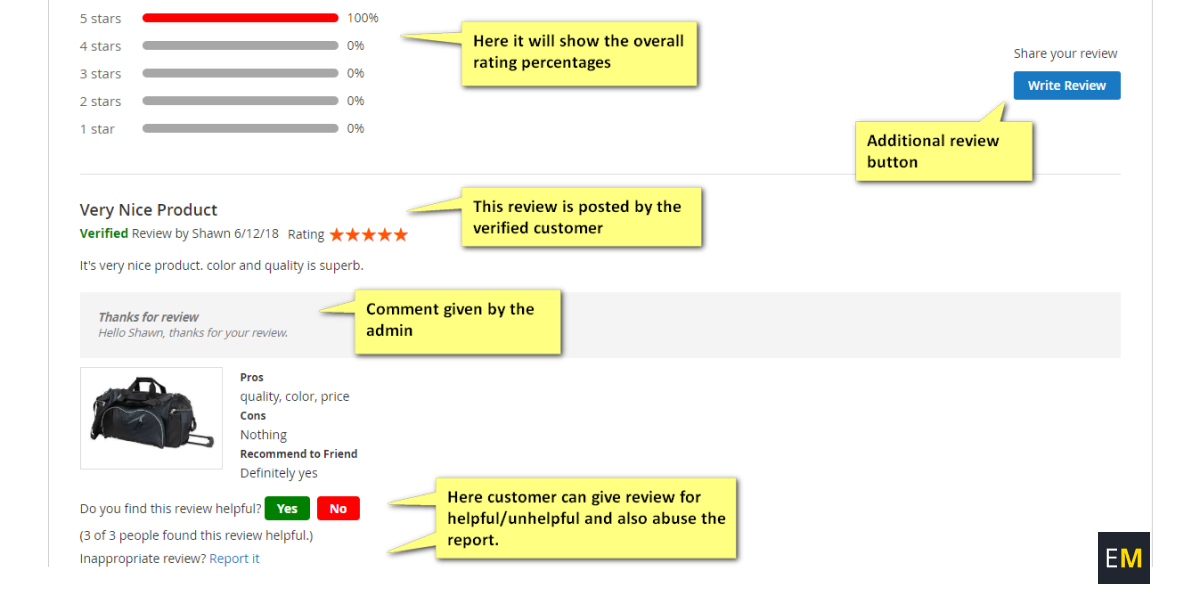 Magento 2 Advanced Reviews enables you to value your customers' opinions while expressing your own on your services and goods. Reviews, descriptions, comments, rates, referrals, and abuse flags are all examples of opinions. Furthermore, the Magento 2 extension offers a comprehensive set of settings to assist, excite, alert, and regulate customers in putting their views into writing and some helpful integration possibilities.
3. AJAX Newsletter Magento 2 Extension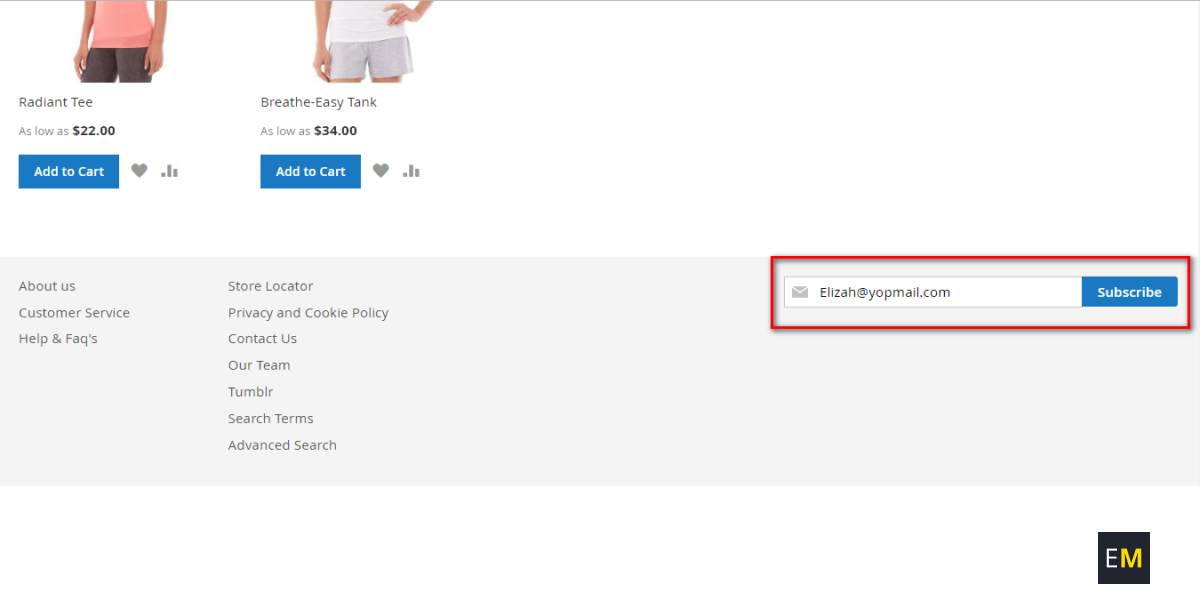 The Ajax Newsletter Magento 2 extension allows your customers/visitors to sign up for your newsletter without reloading the page. When consumers sign up for an email, the webpage is usually refreshed, and it's not practical. To address this issue, we provide the Ajax Newsletter plugin.
It allows you to enable and disable extensions from the backend. The customer may subscribe to the newsletter textbox in the footer using ajax. With your e-commerce store, you may increase the number of email subscribers. It also has an entirely configurable extension interface that is simple to set up for beginners.
4. Account Approval Magento 2 Extension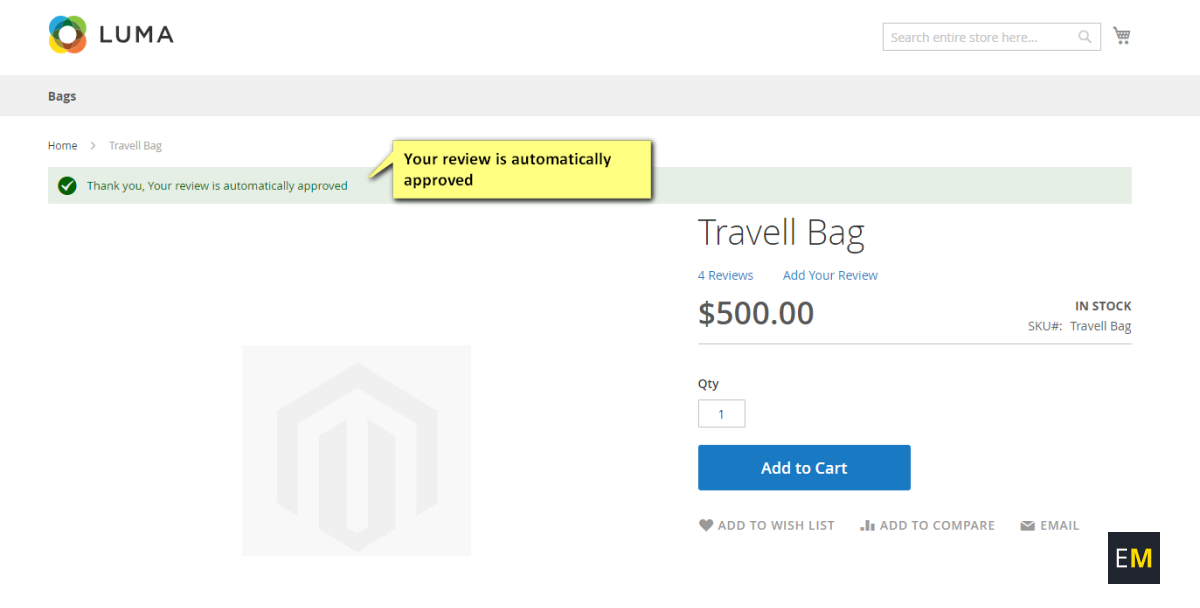 The Magento customer account approval extension enables store administrators to accept or reject new user registrations. Our Magento 2 customer approval extension sends an email to the admin as soon as a new Magento user registers at the store.
It allows store administrators to approve or deny the newly registered user's admission to the store as quickly as feasible. The new user's status will be set to pending by default. Our Magento 2 customer account approval extension enables the admin to limit the user's access to the store in this manner.
5. 
Rapnet Diamond Search Magento 2 Extension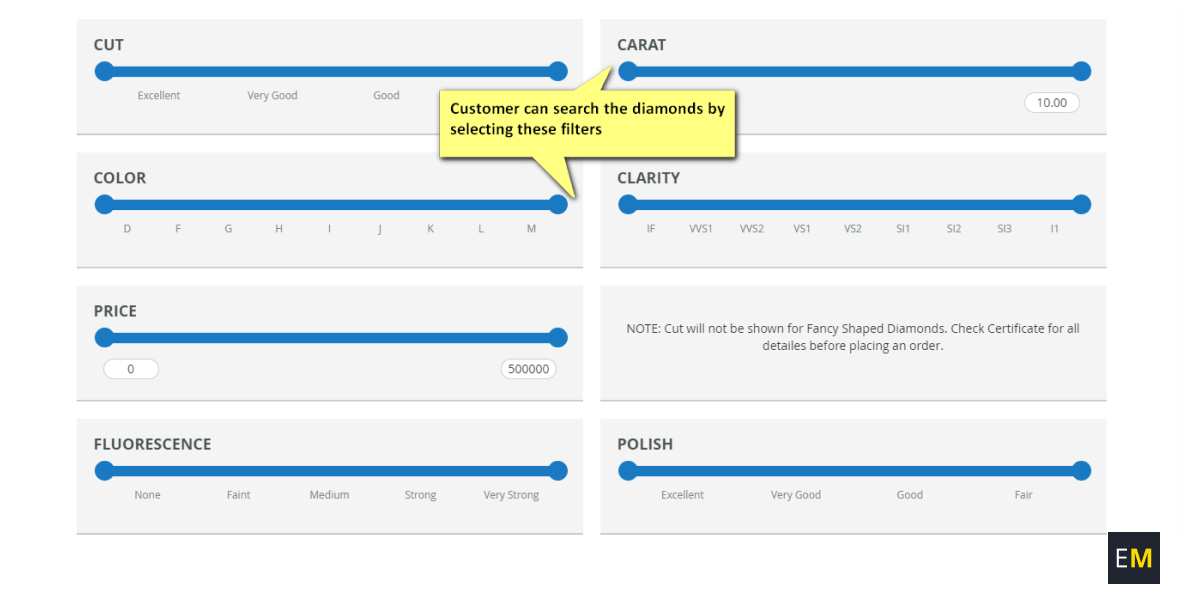 Customers may personalize and create their engagement rings using Diamond Search for Magento 2. They can pick metals, diamond cuttings, and setting options. The module supports two types of integration: local and RapNet. When Local Mode is enabled, all diamonds handle themselves, and RapNet Mode enables you to increase your diamond stock and sell diamonds directly via the RapNet network.
This extension provides a fully responsive diamond search page that works on any device and can be tailored to match your brand. Customers may buy diamonds directly from your website and design their engagement rings using the "Ring Builder" option.
6. Social Feed Magento 2 Extension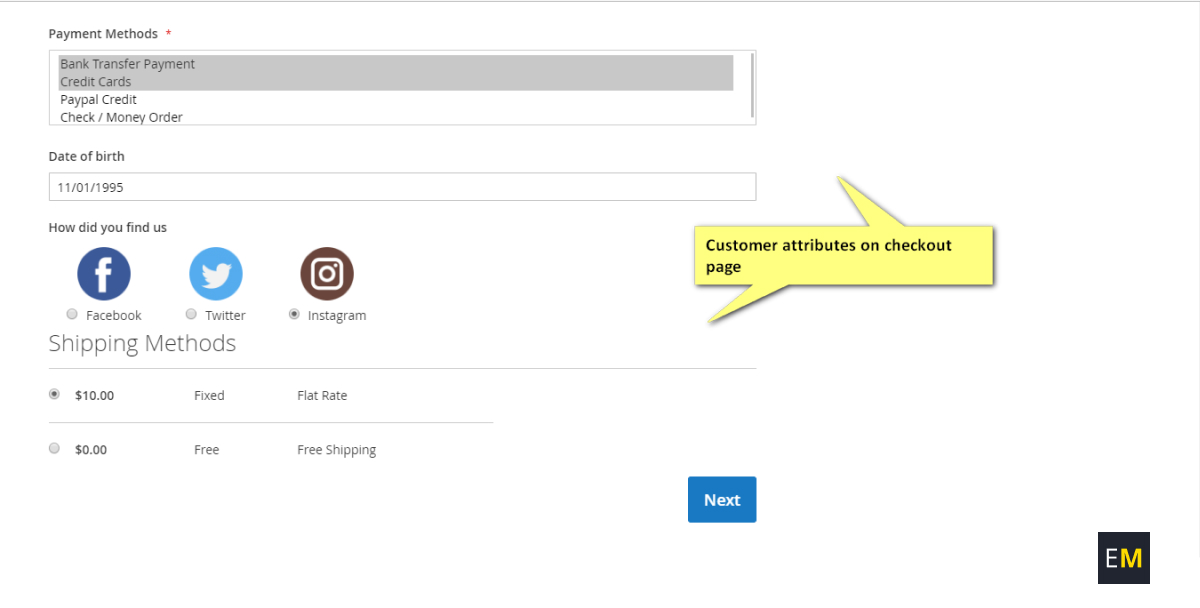 It lets your e-commerce store display social feeds, attracting consumers and increasing user interaction with your e-commerce store. One may announce and promote their coupons and discounts on social media platforms, and their e-commerce shop will promote online. The Social Feed extension will automatically update the newest feed to your e-commerce shop whenever a post is created on a social account.
The Social Feed extension will automatically take the business owner's social feeds and show them on the website. With the assistance of the code supplied in the extension, the shop owner will show the feeds on any page. Connect your e-commerce shop to the world's most popular social media sites, including Twitter, Facebook, and YouTube.
7. Whatsapp Share Magento 2 Extension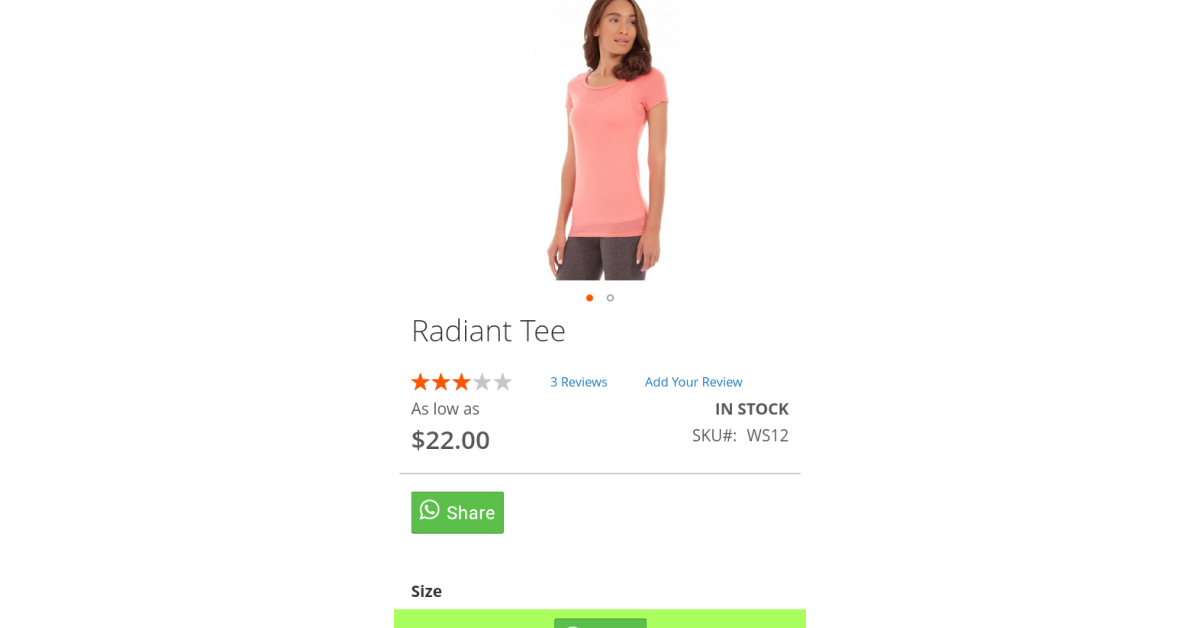 WhatsApp Share for Magento 2 is just what you need to increase conversions while spending as little money on marketing! Allow store visitors to share items of interest, descriptions, names, prices, discounts, special prices, URLs, and other information, with their friends and family through WhatsApp. Your products will market appropriately in front of prospective consumers in this method, and they'll be encouraged to come into your store. Furthermore, customers will trust your business since a friend or family member recommended it.
The module allows you to share products with WhatsApp friends, groups, and broadcast lists. The visitor may utilize the WhatsApp app or the online version. Furthermore, the admin may use Google Analytics to monitor the traffic generated by WhatsApp by activating the UTM Tracking code in the URL. Use WhatsApp Share for Magento 2 to increase conversions while putting little effort into marketing!
8. Customer Attribute Magento 2 Extension


This customer attribute extension on the customer registration page and in the customer account edit settings helps manage and add new consumer attitudes. Newly added qualities are shown on the client registration page's additional data section, and client attributes help gather extra information about a customer. This extension is also used to change the attribute values of current customers. From the back end, the admin user must add customer attributes.
Admin users may create a text field, contact form, date, yes/no, and multiple select, and drop-down attributes. The admin user cannot edit or remove system customer attributes when using this extension. Admin users may sort customer characteristics and set input validation criteria for text field attributes on the customer registration and update account pages. Some admin users may also set default values for customer attributes and make some of them mandatory. They can remove user-defined customer attributes, not system attributes.
Conclusion
Marketing automation with any Marketing Magento 2 extension will not be able to take the position of your marketing staff. It makes it more powerful and effective. It would be best to assume marketing automation to take care of your planning. However, the approach may significantly assist your marketing and sales departments to grow, resulting in higher client retention, loyalty, and an on-site shopping experience. It will result in increased sales and more favorable brand awareness.
We tried our best to showcase the essential principles of marketing automation in this post. We talked over the significant processes that might automate using Magento 2's native features and third-party extensions.