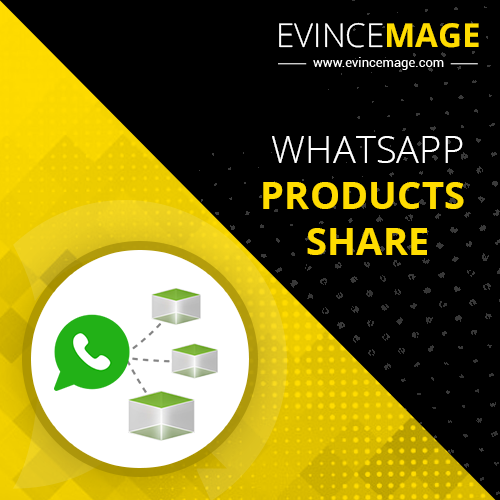 Community: 1.7, 1.8, 1.8.1, 1.9
WhatsApp Product Share allow you to share the product to the your contact in WhatsApp.
Admin can enable or disable extension by selecting Yes/No options
Admin can set the button position from available options (Product Page view area, Product Page footer area, Both area)
Allows you to select Size of button from available size (small, medium, large)
Allow you to select background color using colorPicker
Easy to install
100% open source
Support Magento 1.6, 1.7, 1.8 and latest Magento Extension
Overview:
WhatsApp Product Share Extension is extremely popular in these days in mobile messaging service. Most of the user now a day tends to share news, recommended link on WhatsApp among friends for a hit. Now the New place to share things with your social network is WhatsApp. Here we have Magento WhatsApp Product Share for products, which will allow you to promote your shop via WhatsApp. Linking this extension with a WhatsApp extension would be a huge advantage for your shop promotion & branding, imagine the traffic you would be able to carry to your website with a source like WhatsApp – the results would be tremendous. While browsing the website from mobile browser user can view the whatsApp share button on product detail page. You can share the product page link to the your contact in your WhatsApp with a single click to the WhatsApp button.
Note : WhatsApp share button is only visible to mobile browser, user must need to download WhatsApp application on their device for use this extension.
Support: More info contact us on
Download User Guide:

Evince WhatsApp Products Share User Guide
Version 2.0.0
-
Fab 12, 2018
– Major update Release
Version 1.0.0
-
May 12, 2015
– First Preview Release
Any question?
Our goal is to find customers who believe in what we believe and work together so that we can all succeed.
We are not interested in sitting across the table from each other just in pursuit of a sweeter deal.