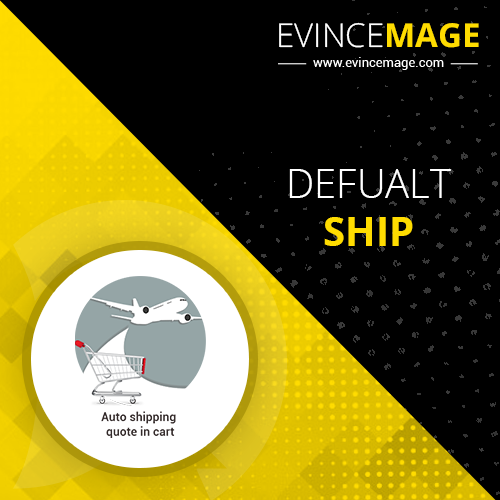 Community: 1.7, 1.8, 1.8.1, 1.9
Default Ship extension allows admin to add default shipping quote in cart.
Set default shipping method for all the products
All prices will be shown in cart including shipping cost
Country / State can be selected from extension setting that are set to be default
Different Shipping methods are available to be set from extension
Easy to install
100% open source
Support Magento 1.7, 1.8, 1.9 Magento Versions
Overview:
Sometimes approx 99% of your customers use a specific method when they purchase something. This is often the case for European shops serving just one country. By default, Magento allows customers to get a quote estimate for shipping costs in the cart page. The customer has to set it's country and select the appropriate method in order to get a correct shipping price every time the customer wants to purchase. In the scenario I mentioned earlier, it could be best to just set the country / State and shipping method by default. This way the customer will always get a price including shipping costs. Never again will they be surprised by a higher then expected price at the end of the checkout process!
For doing this, Evince Default ship extension that allows to catches Magento's sales quote before totals and set a shipping method if none is set. This shipping method and price for that can be configurable from back-end at extension setting. By this, when a customer visits your site and start shopping, then all prices will be shown including shipping costs.
Support: More info contact us on
Version 1.0.0
-
Aug 19, 2015
– First Preview Release
Any question?
Our goal is to find customers who believe in what we believe and work together so that we can all succeed.
We are not interested in sitting across the table from each other just in pursuit of a sweeter deal.