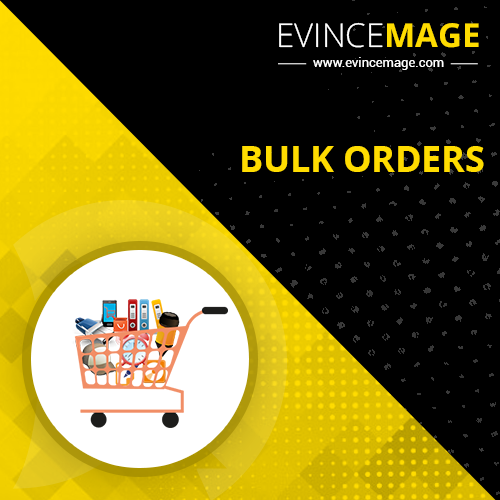 Community: 1.6, 1.7, 1.8, 1.9
Bulk order is an amazing extension completely changing the way of ordering products in your online store.
Choose Desired Quantity Of Multiple Items When Ordering
Add Multiple Products To The Cart With One Click
View The Summary Price Of Products Added To The Cart
Easy to install & Use
100% Open Source
Support responsive design
Extension can be enabled and disabled through Magento admin
Set Pages Sort Order
Support Magneto 1.6, 1.7, 1.8 and latest Magento Version
Overview:
Bulk Order Extension allow users to order products in a personalized way, is just the beginning. The real power of the extension reveals in flexible bulk orders. Your customers will be able to quickly and conveniently add any amount of products to their shopping cart, view & modify the cart's content and even configure selected products without leaving your ordering page! This will make your online store more attracting and make the shopping even more exciting! Time saving extension for users that want to order many products. This will manage the extension a provide a better way to serve the orders to the customers.
Support: More info contact us on
Version 2.0.0
-
May 28, 2018
– Major Update Release
Version 1.0.0
-
April 10, 2015
– First Preview Release
Any question?
Our goal is to find customers who believe in what we believe and work together so that we can all succeed.
We are not interested in sitting across the table from each other just in pursuit of a sweeter deal.