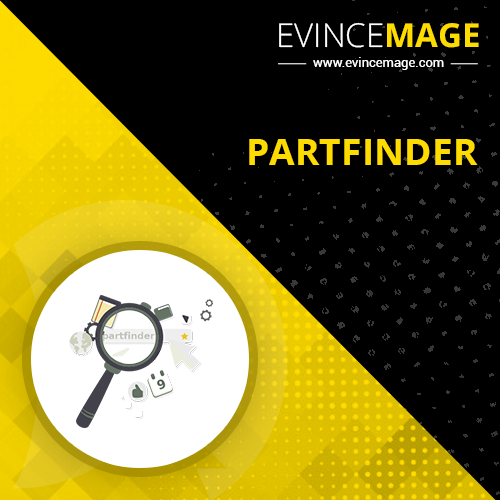 Community: 1.7, 1.8, 1.8.1, 1.9
PartFinder extension will help to search out the products based on key criteria that help customer to easily find products.
Allows you to update drop-down options list
You can use up to 10 drop-down levels
Allows you to add category drop-downs or a search text field
It uses Ajax to load options
Add unlimited number of product finders
Display partfinders wherever you want in your store
Easy to install
100% open source
Support Magento 1.7, 1.8, 1.9 Magento Versions
Overview:
This extension allows to your store visitor can search for a product (usually a replacement part) that applies to specific mobile, laptop etc. For example if the product is a backcover the visitor can select mobile and model in the PartFinder selectors box. Then it will be redirected to the PartFinder results page where all matching products will be listed. Most products have just a few key characteristics. So it is very important in Magento to make advanced search by the key parameters as easy as possible. Evince partfinder is extremely useful when you are stocking a huge range of products that can be called up by their manufacturer and other product specifications.
Support: More info contact us on
Version 1.0.0
-
July 7, 2015
– First Preview Release
Any question?
Our goal is to find customers who believe in what we believe and work together so that we can all succeed.
We are not interested in sitting across the table from each other just in pursuit of a sweeter deal.