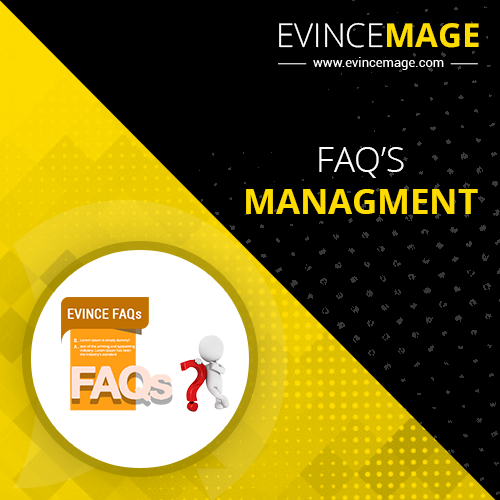 Community: 1.7, 1.8, 1.8.1, 1.9
The FAQs Extension provides an interface to display your Question and Answer on your site with accordion jQuery.
Display frequently asked questions on the website
jQuery accordion FAQ page
Improved Customer experience
Ease of installation
100% Open source
Multiple browser compatibilities
Simple to integrate & configure
Overview:
The FAQs Extension provides a very productive way to improve customer experience and curtail customer related inquiries. This Extension allows you to add frequently asked questions section conveniently on your website. From the backend, admin can enter questions and answers which can be displayed on the website category wise in the FAQs section. It is compatible with all Magento versions from 1.4.1.1, 1.4.2.0, 1.5.1.0, 1.6.0.0, 1.7.0.0, 1.8.0.0 or latest 1.9.0.1.
Support: More info contact us on
Version 2.0.0
-
June 24, 2018
– Major Update Release
Version 1.0.0
-
Feb 06, 2015
– First Preview Release
General Questions

How can I purchase this Extension?

You need to place an order for any extension then go to My account in My order section, you can download it.
Any question?
Our goal is to find customers who believe in what we believe and work together so that we can all succeed.
We are not interested in sitting across the table from each other just in pursuit of a sweeter deal.