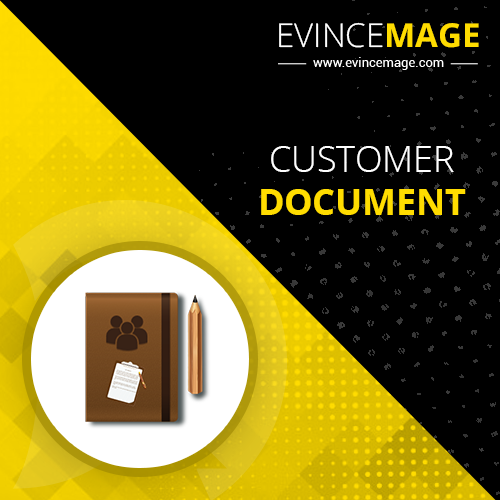 Community: 1.6, 1.7, 1.8, 1.9
Customer Document Extension converts your Magento Backend in real CRM tool. You can add notes to customer right from customer edit page.
Customer Notes grid containing all notes
you can enable displaying comments to customer at customer dashboard page
Export notes to CSV file
Support Magento 1.6, 1.7, 1.8 and the latest version
100% Open Source
Overview:
Customer Doc extension allow you to store notes about your customers. You can add notes to customer right from customer edit page. You can also able to add notes to multiple customers at once, so you can easily add the same note to different customers. You can update and delete notes and view notes of your customer right from order detail page. If you're a one man team, the Evince CustomerDoc extension is still an extremely valuable tool, allowing you to document and search for information all within the Magento Admin Panel.
Benefites :
Add/Delete notes about a particular customer
Know your customers better
Track history of customer comments and notes by different managers
Remember important info about customers through this
If you have many employees working in the Admin Panel, it can be used as a communication tool
Support: More info contact us on
Version 2.0.0
-
May 15, 2018
– Major Update Release
Version 1.0.0
-
April 11, 2015
– First Preview Release
Any question?
Our goal is to find customers who believe in what we believe and work together so that we can all succeed.
We are not interested in sitting across the table from each other just in pursuit of a sweeter deal.