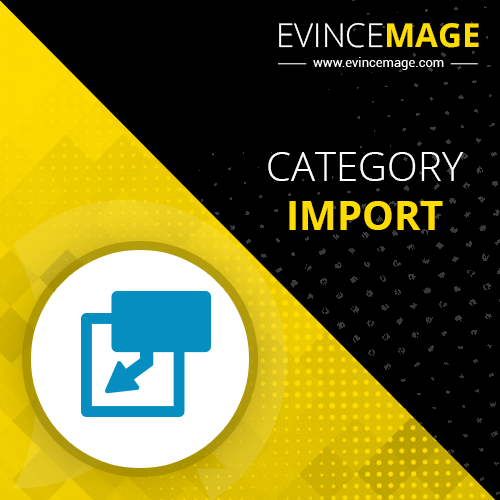 Community: 1.7, 1.8, 1.8.1, 1.9
Category import extension allows you to import your categories, sub categories and related data.
Import all category and related data
Comes with a User Manual / Install Instructions
Easy to customize
Easy to install, easy to upgrade
Multi-Store Supported
100% Open Source
Includes a User Guide
Support all Magento version like 1.6, 1.7, 1.8 and the latest version
Overview:
Category import allows you to import your categories and sub categories and related category data like meta descriptions / meta title / meta keywords / isActive or isAnchor / category description etc. See the example of Categories.csv file to view the format of CSV. Our extension will import Root Categories and Sub Categories. You can import any type of Category related data like Meta descriptions, Meta title, Meta keywords as well as if the category Active, Anchor, category description, Page layout and custom layout. This extension facilitates creation of multiple categories, at-a-time using CSV files. You can easily update and insert Categories using only one CSV file.
Support: More info contact us on
Download CSV Format:
Evince Category Import CSV
Version 2.0.0
-
June 20, 2018
– Major Update Release
Version 1.0.0
-
May 04, 2015
– First Preview Release
Any question?
Our goal is to find customers who believe in what we believe and work together so that we can all succeed.
We are not interested in sitting across the table from each other just in pursuit of a sweeter deal.