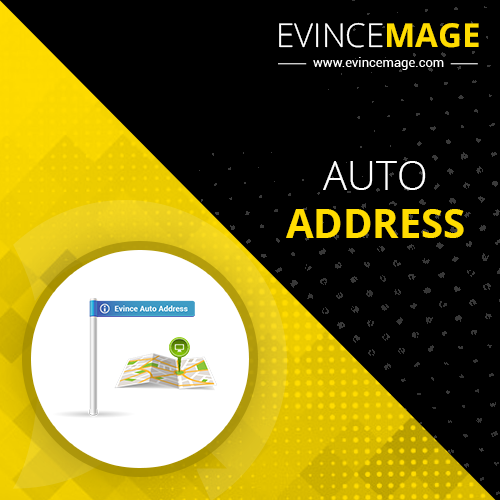 Community: 1.7, 1.8, 1.8.1, 1.9
Auto Address extension allows your customers to entered quicker filled their address.
Provides faster checkout process
More accurate addresses captured
Based on Google Search Geo
Easy to install
100% open source
Support Magento 1.7, 1.8, 1.9 Magento Versions
Overview:
Auto Address extension allows your customers to complete purchases quicker as they are given suggestions to auto-complete their address from the partial address they have entered. User just enter road number and first letter of the road name and it will Google Search based on Geo. Evince Auto Address Extension utilizes the Google Places API. Google Places API will search the address based on geo location so it is more accurate. It provides speeds up in the process of entering addresses for your customers during checkout. It resettle your database with accurate addresses, so your deliveries will arrive at the right place.
Support: More info contact us on
Version 1.0.0
-
Sep. 08, 2015
– First Preview Release
Any question?
Our goal is to find customers who believe in what we believe and work together so that we can all succeed.
We are not interested in sitting across the table from each other just in pursuit of a sweeter deal.