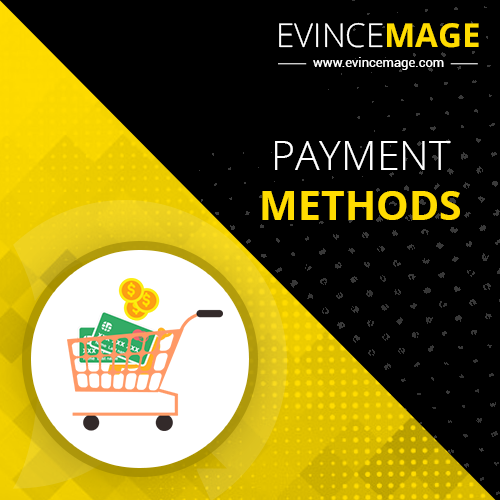 Community: 1.7, 1.8, 1.8.1, 1.9
This extension will allow you to enable/disable your own payment method in place of cash on delivery. Let's create a separate module of payment method that will
Easy to install
Can be easily customize
Display the Order Status
Automatically take the Order status if you enable any one in your payment method configuration
Supports different edition's of Magento like- 1.7, 1.8 and latest version 1.9
Payment Method Name Customization
Easy to install and configure
Overview:
Each payment method can be used as separate module or they can combine if they share functionality or could be used together.
Support: More info contact us on
Version 1.0.0
-
Mar 26, 2015
– First Preview Release
General Questions

How can I purchase this extension?

You need to place an order for any extension then go to My account in My order section, you can download it.
Any question?
Our goal is to find customers who believe in what we believe and work together so that we can all succeed.
We are not interested in sitting across the table from each other just in pursuit of a sweeter deal.